Indoor Cycling
RPM™ is a group indoor cycling workout where you control the intensity. It's fun, low impact and you can burn loads of calories during a 45-minute session.
With great music pumping and the group cycling as one, your instructor takes you on a journey of hill climbs, sprints and flat riding. In an RPM workout, you repeatedly rotate the pedals to reach your cardio peak then ease back down, keeping pace with the pack to lift your personal performance and boost your cardio fitness.
You control your own resistance levels and speed so you can build up your fitness level over time. It's a journey, not a race!
RPM is the perfect cycling workout for beginners as well as expert cyclists. To get a better experience, we recommend that you wear cycling shoes with SPD cleats.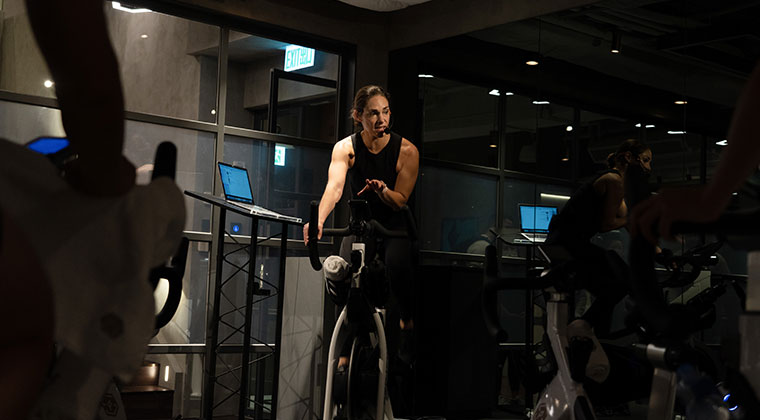 Choose Your Instructors
Sarah Wersborg

The founder of Project S, Sarah has over 7 years of experience in the fitness industry. She reached Elite and Advanced Level in several Les Mills programs and is a licensed Personal Trainer and Group Fitness Instructor.

Anna Ng

Anna has been teaching GX for over 20 years and is certified in several Les Mills programs. Trained in TRX, Pilates and yoga, RPM and BODYPUMP are her favourites which are so functional and effective.

Jack Ng

Jack has been a GX instructor for over 12 years. Being over 200lbs in his early 20s and wanting to shed the extra weight led him to his first experience of group exercises.