Cardio & Weight Training, Bootcamp Style
PROJECT STRONG, our 50-minute "Signature Bootcamp" class that combines strength training on the floor and high-intensity training on the bike, gives you the best of both worlds. You get the most out of your workout in a brief period of time, so if you're short on time, this is the class for you.
Expect a 25-minute intense strength workout using weights and bodyweight to challenge every muscle in your body, followed by a 25-minute high-intensity ride on the bike. It is the most effective way to achieve your fitness goals.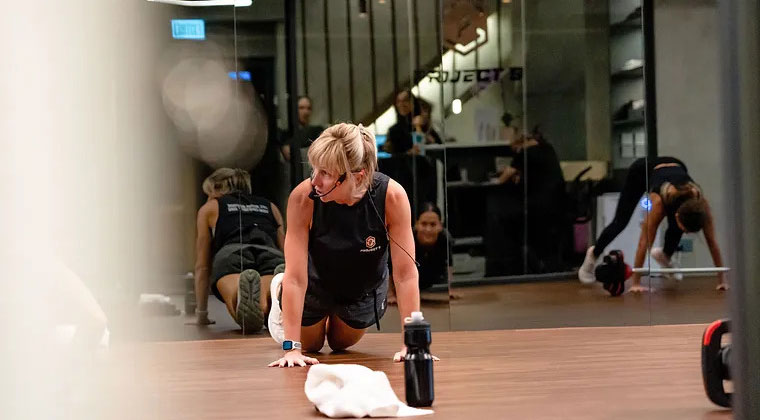 Choose Your Instructors
Sarah Wersborg

The founder of Project S, Sarah has over 7 years of experience in the fitness industry. She reached Elite and Advanced Level in several Les Mills programs and is a licensed Personal Trainer and Group Fitness Instructor.

Nicky Bowen

Nicky began her fitness journey over 20 years ago as a Personal Trainer in a London Health Club. She progressed to Fitness Manager and was encouraged to enter the GX studio as a Group cycling instructor.

Jack Ng

Jack has been a GX instructor for over 12 years. Being over 200lbs in his early 20s and wanting to shed the extra weight led him to his first experience of group exercises.